Birthday Wishes For Daughter - Birthday Cards, Greetings

Send this picture in E-mail
Happy Birthday to our beloved daughter. May you be blessed with all the good things you deserve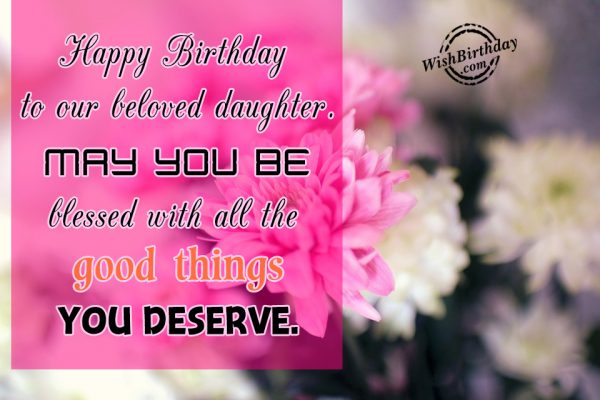 Send this picture in E-mail
No matter how old you are, to me you will always be my little girl. Have a brilliant Birthday!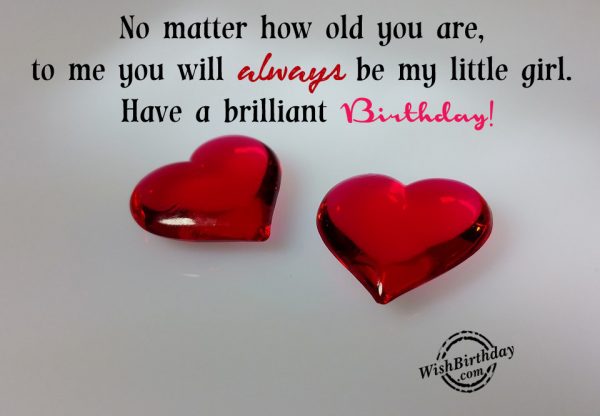 Send this picture in E-mail
Words are not sufficient to express how glad I am to be blessed with a daughter like you. I hope you have an exciting, flamboyant, splendid, joyous, bright and magnificent birthday.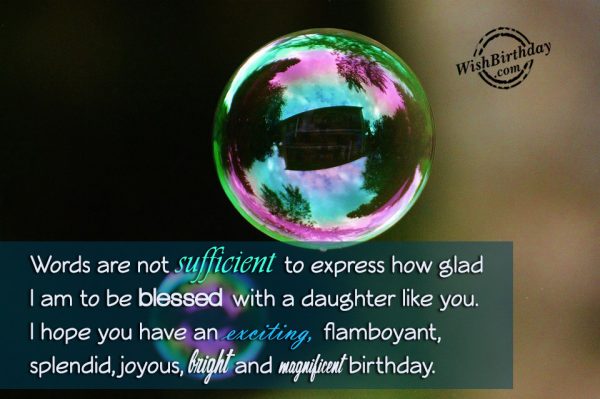 Send this picture in E-mail
I love the purity of your soul and innocence of your heart. My feelings for you are so pure and real. I wish God bless you with success, happiness and long life with me. Have a lovely Birthday.